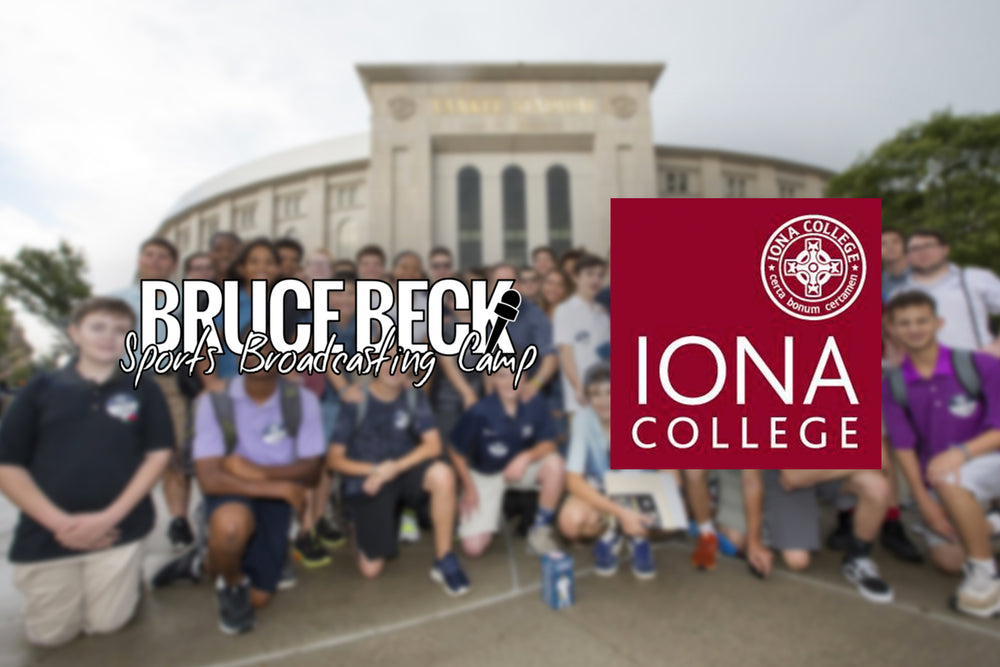 November 9, 2018
The Bruce Beck Sports Broadcasting Camp is pleased to announce a new partnership with Iona College. The 2019 Rookie Camp and Veteran Camp will be held at the Murphy Center on the Iona College campus in New Rochelle, New York. The Murphy Center houses the Mass Communication Department which is part of the School of Arts & Science. It also is the site for the school's Mass Communication Graduate Programs. The Veteran Camp will take place in the new multimedia digital lab, which creates a professional experience for students in an academic setting.
"We are delighted to take our camp to a college campus," said Bruce Beck, Founder and Host of the Bruce Beck Sports Broadcasting Camp. "Iona is a class institution, and The Murphy Center provides a dynamic setting for our campers. We think this is the start of a wonderful relationship." Michael Damergis, Clinical Professor/Graduate Coordinator in Sports Communication & Media said, "Iona College is honored to team up with a New York sports broadcasting gem - Bruce Beck! Iona is thrilled to welcome Bruce and his team of broadcasting pros to train and teach a new generation of sports producers, reporters and hosts in our brand new Digital Lab."
Now in its third year, the Bruce Beck Sports Broadcasting Camp is considered one of the best of its kind in the nation. It allows youngsters ages 13 and up, the opportunity to get an amazing hands-on experience and learn all the nuances of the broadcasting industry. Beck, previously ran a sports broadcasting camp in New Jersey for 15 years with CBS Sports and Yes Network announcer, Ian Eagle. Beck is the Lead Sports Anchor for WNBC-TV. He is an eight-time New York Emmy Award winner and a nine-time New York State Sportscaster of the Year. 
This year's camp will be held July 15-19, 2019. For more information go to brucebecksportsbroadcastingcamp.com or call (914) 472-7869.